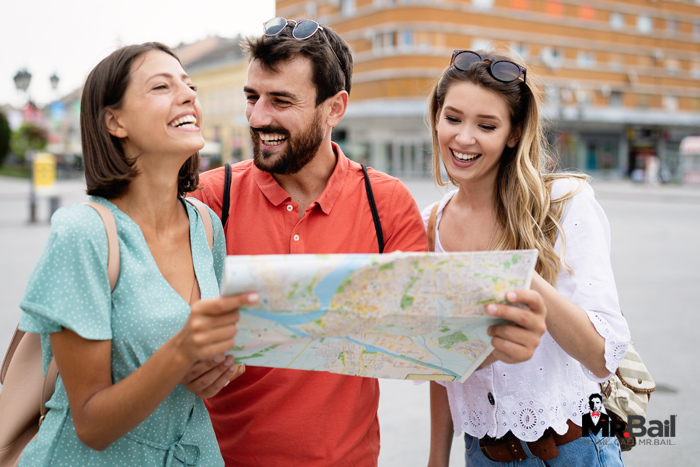 Whether you made travel plans in advance or last minute. There's no way you're going to miss out on these epic moments with your best friends. Absolutely nothing can stop you – right?
Maybe wrong.
You neglected to mention that you're currently out on bail – you were recently arrested by the police.
So the question is – can you travel while out on bail?
The answer isn't so cookie-cutter of an answer for everyone. Some people will be allowed to travel without restrictions. Some will be limited to where and how far they can travel. And some will not be allowed to travel at all. It all depends on what the judge orders, based on the crime you've been arrested for, your relationships within the community, and your character overall.
Unfortunately if you have vacation plans that were put in place before your arrest, and it turns out the judge is not letting you go, you better not go.
But if you are allowed to travel, that's great! Now you just need to bail out of jail!
Louisiana Bail Bonds will help you with that. We provide affordable bail bonds that get defendants out of jail quickly.
Contact us online or at (318)325-3733 for a free consultation and see just how we can help you or a loved one!