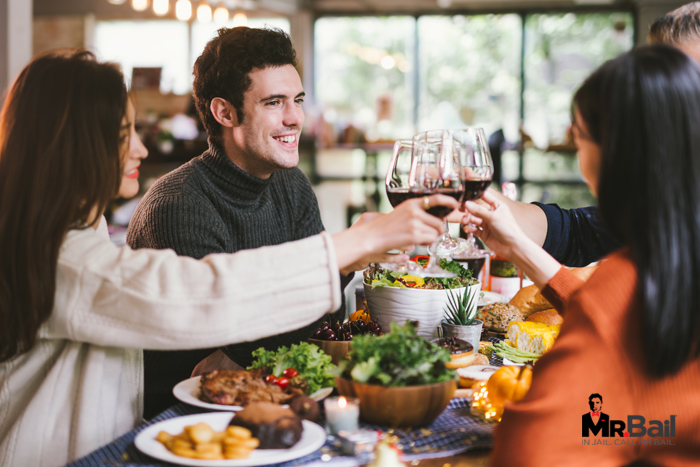 11 Nov

Avoid a DUI This Thanksgiving

Thanksgiving is right around the corner. This is a time for family stories, friends, and great food. Many of us use the few days at home to catch up with loved ones that we rarely get to see.

Thanksgiving should be spent with friends and family. You shouldn't spend it in jail facing DUI charges, yet that's exactly what happens to many people.

There is something about the Thanksgiving holiday that inspires people to drink. This is particularly true the night before the actual holiday. Each year an astounding number of people are charged with DUI during the holiday weekend. In addition to not drinking and getting behind the wheel, make sure you're buckled up.

Getting charged with a DUI will do more than ruin your Thanksgiving, it will ruin your immediate future.

If this is your first DUI offense, you can:
Be fined $390-1,000 (plus penalty assessments can be added, driving the total even higher)
Be sentenced to between 48 hours and six months in jail
3-5 years of probation
Lose your driver's license for at least six months.
The consequences of a Thanksgiving DUI go far beyond ruining the holiday, they can have a huge impact on the quality of your life the entire following year. Even once you've completed all the requirements connected to the legal system, you'll likely have to deal with significantly higher insurance rates and the fact that you now have a criminal record.
When it comes to drinking and driving this Thanksgiving, it's in everyone's best interest to and error on the side of caution. If there is even the slightest chance that you could drink while you're hanging with friends and family, take precautions and find a place to either crash or a way to get home safely. You should expect that the police will be out in force with their eyes peeled for drunk drivers.
Stay safe and have a lovely Thanksgiving.